Beneath Maiwar is an immersive audio experience based on underwater sounds of the Brisbane river. The quadraphonic algorithmically generated audio installation provides a brief glimpse into the hidden world under the river's surface. As a speculative work based on real recordings from the river, the work layers the aquatic and industrial influences on modern ecologies with synthesized sounds. It seeks to draw attention to the life of the river, so ever present, yet often ignored.

The piece was the premiere work for a new quadraphonic audio platform in the Queensland College of Art entrance way off Grey St in South Brisbane, Australia.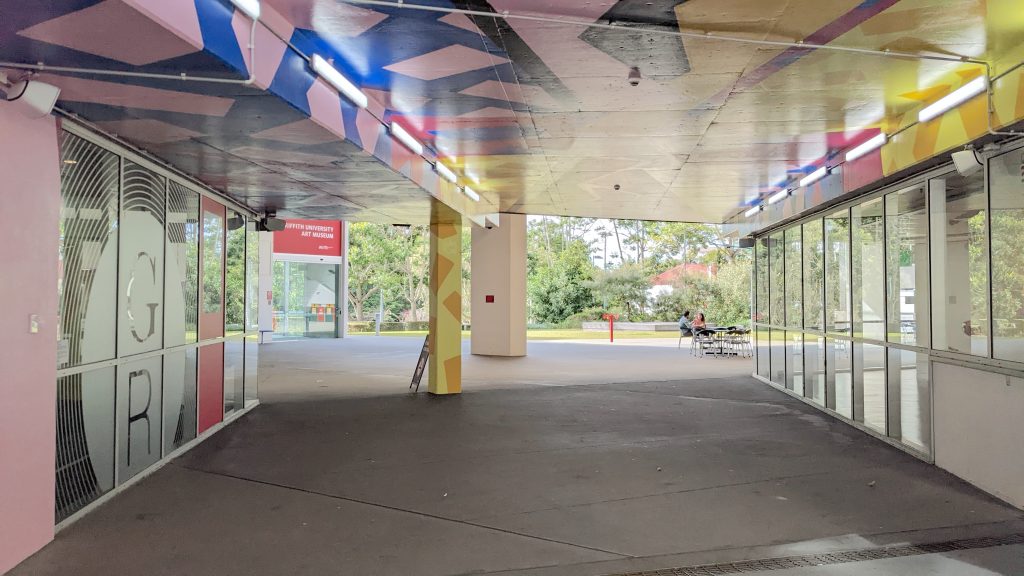 Beneath Maiwar combines hydrophone and regular audio recordings with swarming synthesized fish clicks and ambient drones. All sounds are algorithmically mixed in real time with a Pure Data (pd) patch.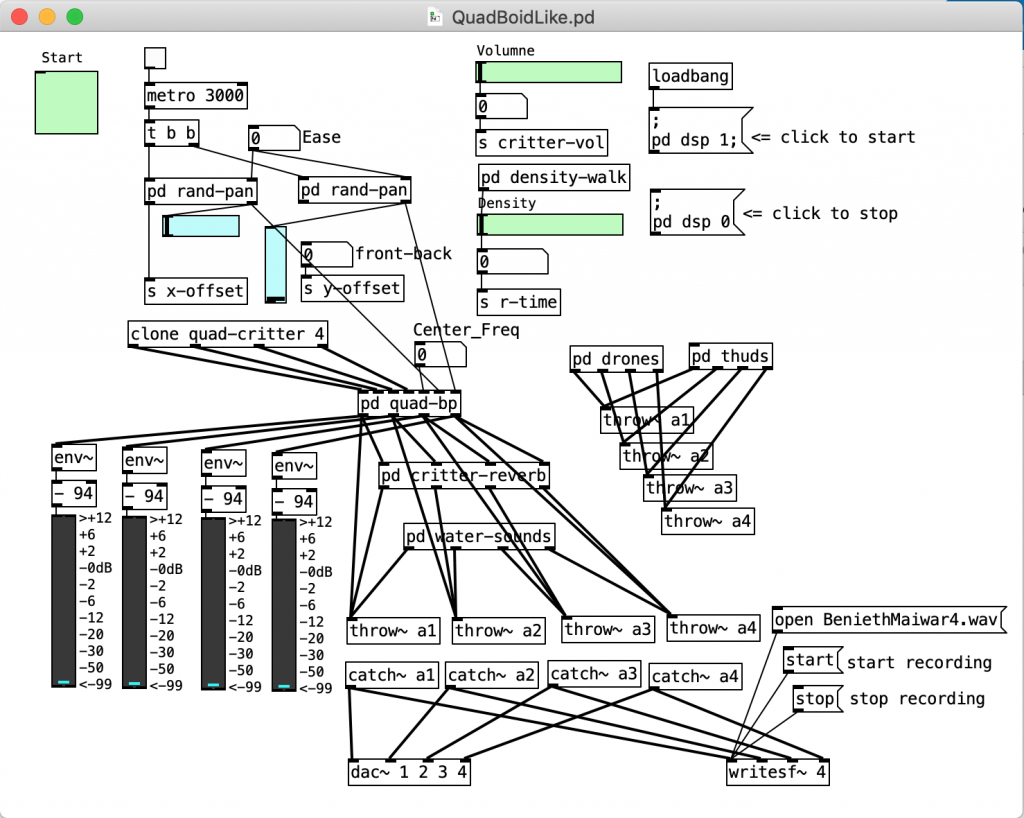 Here is a stereo mix rendered from the player.
Beneath Maiwar was selected for installation at the Australasian Computer Music Conference 2022 in Wellington, New Zealand.