Botanica Soundscapes are a suite of ambient musical works designed as a self-guided, mobile phone based, audio-enhanced experience of the Brisbane Botanic Gardens. Soundscapes are geotagged and triggered by location. The sound walk plays a series of atmospheric music tracks that complement particular locations and the experience provides a unique perspective on being in the gardens. The sound walk requires visitors to download the free Echoes app (https://echoes.xyz/) to initiate the sound walk.
Botanica Soundscapes was exhibited as part of Brisbane City Council's Botanica: Contemporary Art Outside festival during May 2021. The virtual nature of the experience means that it continues to be available online.
How to access Botanica Soundscapes
Download the 'Echoes interactive sound walks' app from the App Store or Google Play
Search for 'Botanica Soundscapes'
Choose to 'stream' or 'download' the walk
Press Start
The map will show locations with soundscapes, they will automatically play when you are in the geo-location.
The suite of specially-composed atmospheric tracks can be heard below.
Water Lilies

The Gardens Club

Poinciana

Circle Garden

Pergola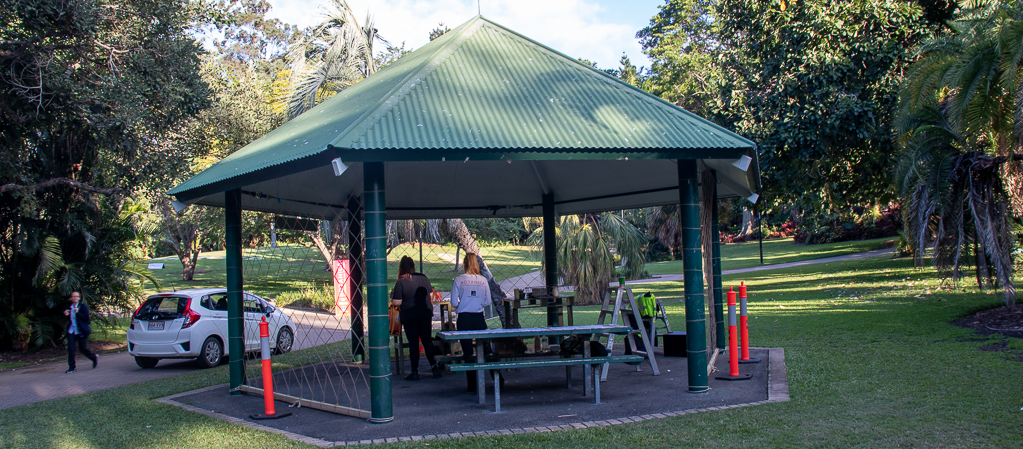 The Avenue

The Lawn

Riverside

Flowerbeds

Mangroves